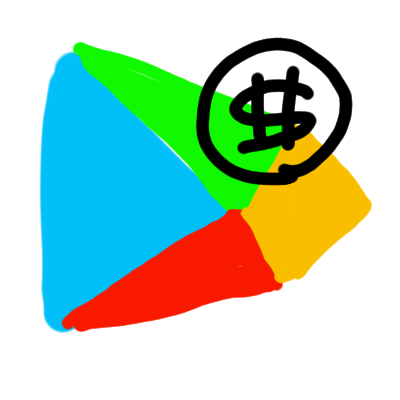 My yearly expenses on Google Play:
2012: 1$, Draw something
2013: 2$, plague inc , Temple run
2014: 1$, Phone story
2015: 1$, Lifeline
2016: 400$
main expenses: hearthstone, pokemon go, clash royale
minor expenses: twofold inc, pocket mortys, card wars adeventrue time, reigns, grow castle, star wars heroes
2017: 250$
main expenses: deep town, goddess primal chaos
minor expenses: dandy dungeon, card crawl, gungun online, miracle merchant, plants vs zombies heroes, Tsuro, a normal lost phone, hearthstone, kittens game
2018: 650$
main expenses: hearthstone
minor expenses: bury me my love, another lost phone, simulacra, pokemon go, dissembler, meteorfall journeys, pocket city
2019: 400$
main expenses: hearthstone
minor expenses: Middle Manager of justice, Orcs X, Sorcery!, Volcano Tower, Deep Town, Florence, Harry Potter Go, Regins Her Majesty, Cartoon Craft, Bad Run, Void Tyrant, Garong my trap adventure
Let's analyze:
At 2016 I worked at Planet of the apps which gave us a budget of 50$ per month for game purchases.
I used the budget, and realized I should keep having a games budget as a game developer.
Hearthstone:
I'm not surprised it's my biggest purchase, but I am surprised at how big of an expense it is. What was I thinking at 2018?!
Minor expenses games: about half of them are great games, please see all of them as recommendations!
Conclusions:
* Set my monthly budget to 30$
* Uninstall Hearthstone