play: La Diabblesse.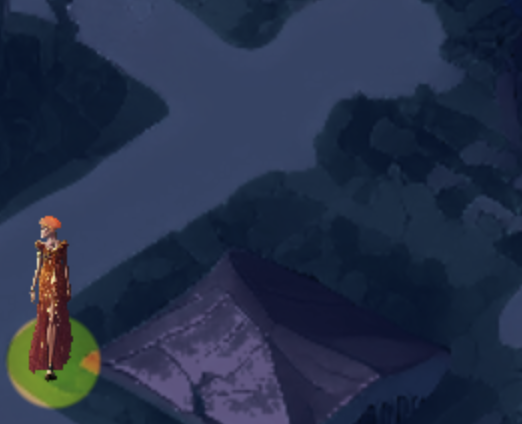 After in previous years I helped organizing GameJam+ in Israel, this year I decided to participate in it.
I took this challenge together with the artist Ohad Reshef, with whom I already cooperated in planty of game jams together since long time ago, including: Princessize, The harder they fall, and many many more. And with Eitan Medina, a musician turning programmer who I met in a Beer Sheva Meetup, and with whom I'm working on a new title (more on that in the future).
In GameJam+ you choose one of four themes, and we chose the theme: "Retelling A Tale". For the tale we were looking at Brazillian folklore, the jam is initiated there and it was a possible modifier, that's how we came across La Diabblesse, a demonic woman from the Caribbean Brazilian folklore who hunt drunk men. In our game she must find the drunk men without getting caught by the women of the town.
We tried to setup Stable Diffusion server and work with that for art assets and textures, it was a significant technical challenge but we made it work.
It was an interesting experience, and I can see myself integrating the technology in future projects, however the game definitely requires more touch ups to be considered finished.